BPO
BPO READY-MIXED CONCRETE
BPO READY-MIXED CONCRETE is the latest solution for planning, ordering, controlling and documenting ready-mixed concrete processes. Planning and orders happen with just a few clicks digitally on a computer or tablet, all data gets managed centrally, all involved are always on the same level of information. Sample data can be documented via the tablet and the concreting diary is created automatically out of all the data available at the end of the day.
Scope
Mobile Project Planning
The planning of the construction measure starts with reading the concrete type register. This automatically generates a type overview in the system. The site as well as the unloading stations are set interactively via a map and can be assigned to the respective orders. The orders of the different types of concrete are coordinated on an operation sheet and sent digitally to the respective mixing plant. This leads to a consistent information exchange between site and dispatcher.
Evaluation of the Site
All paving parameters from the delivery notes, the site register as well as the concrete diary are synchronised and matched in real-time. All the information is processed and displayed in the automatically generated concrete diary. This holds all essential fresh concrete data and fresh concrete test data.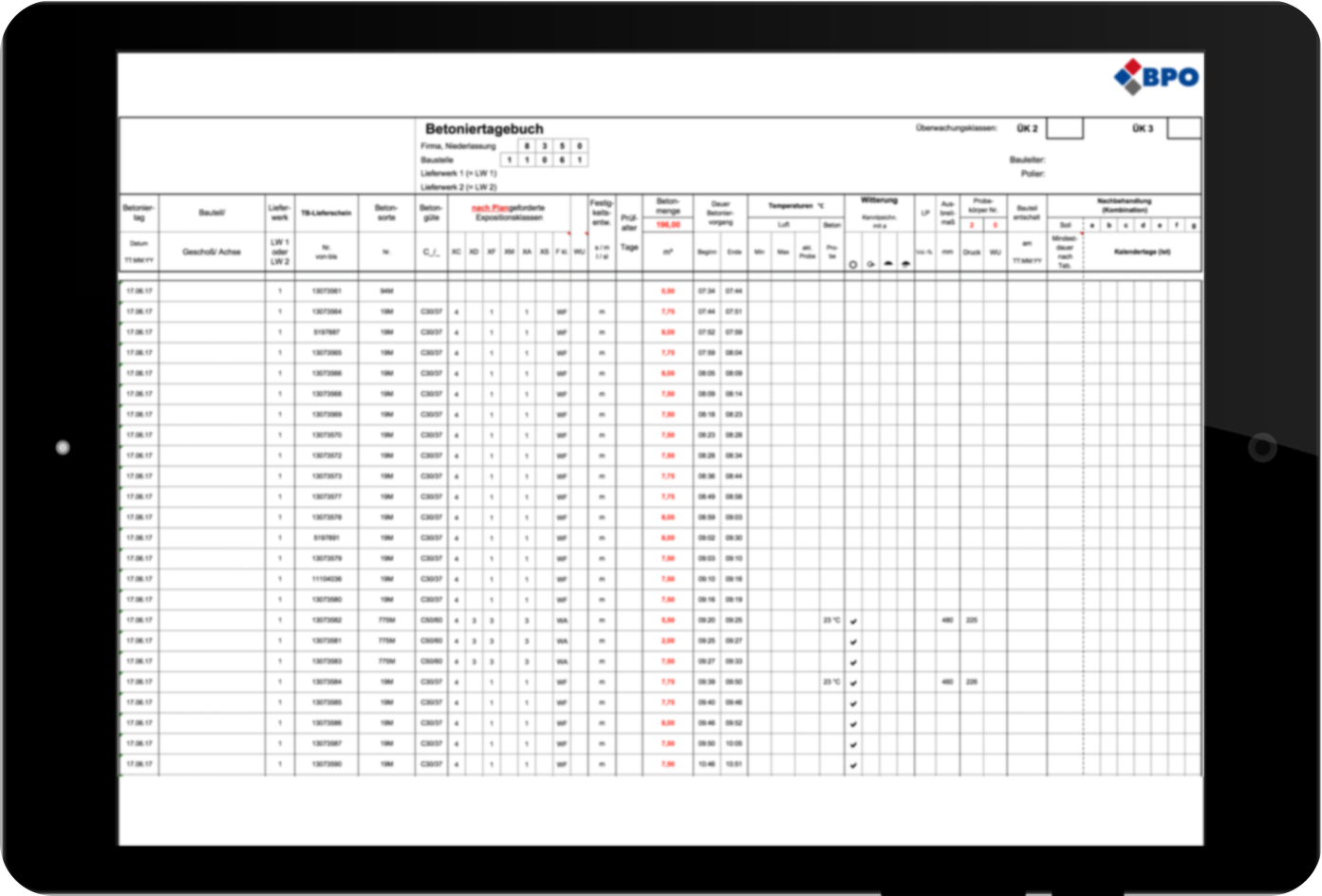 Our Clients about BPO:
BPO Structural Engineering is a tool for controlling the logistics between the site and the mixing plant. Through BPO we achieve better communication and have already implemented the electronic delivery note on our sites today.

BPO Structural Engineering brings us a whole lot closer in the direction of Industry 4.0, by digitising the project from the ordering process to accounting.